Applicable to:
RayVentory Data Hub 12.3.4525.33
Description
Migration to 12.3.4525.33 failed because of the following errors: invalid object name "RayVentoryDataHub.dbo.Task"
Workaround /Solution
1. Install new version RayVentory_Data_Hub_12.3.4525.33.msi
2. Copy attached migration script SysDB_Migration.sql into:
 

"C:\Program Files (x

86)\

RayVentoryDataHub

\database\

 "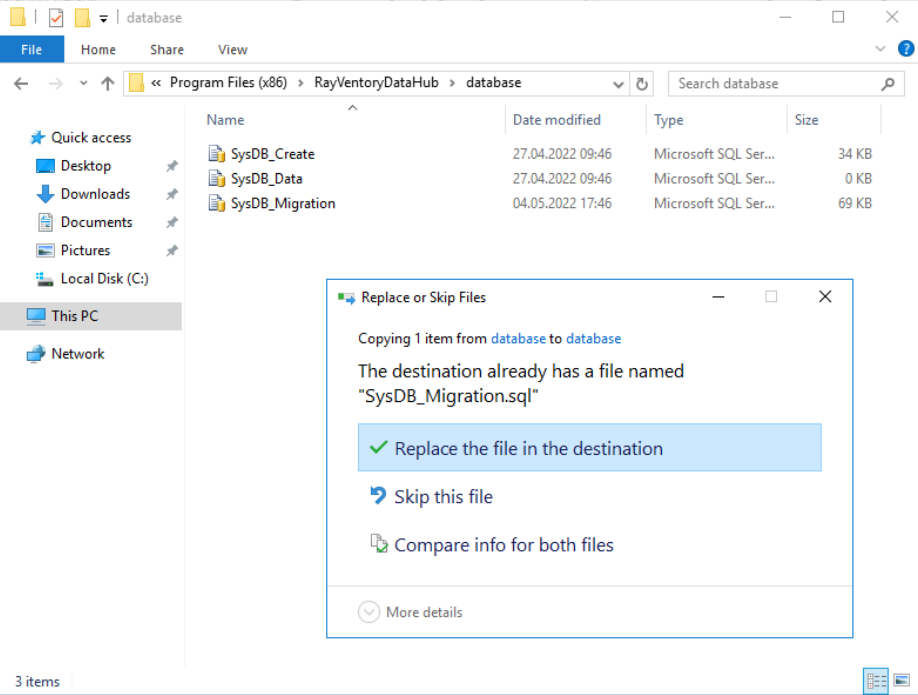 3. Execute update DB tool:
C:\Program Files (x86)\RayVentoryDataHub>

Raynet.Utilities.DbTool.exe update -t 12.3.4525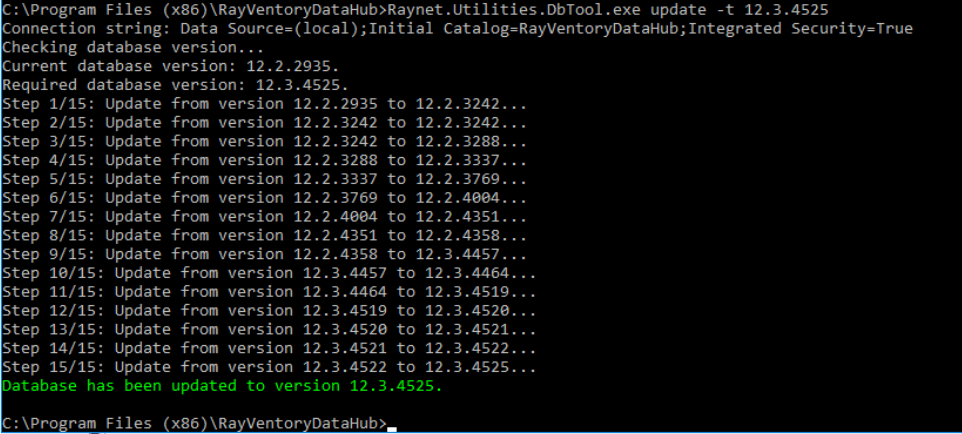 4. Restart web sever:

ATTENTION: Some existing JSON transformation files may not be compatible with the new format supported by transformation user interface. Please correct the JSON data manually or create new ones.
Attachment:
SysDB_Migration.sql (Attached)